Official Opening Night May 3rd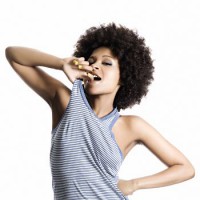 The official opening of SPOT Festival will be celebrated on Thursday the 3rd of May at 19.30 in Store Sal at Musikhuset Aarhus/The Concert Hall .
The Danish Minister of Culture Uffe Elbæk will give the official opening speach at this years' SPOT festival. The opening night is a collaboration between Musikhuset Aarhus, Jyllands-Posten, The Danish Red Cross and SPOT Festival. As something new this year the proceeds of the ticket sale will benefit Danish Red Cross.
The music will be provided by Danish/North-West African singer Nabiha, electronic wizzkid Mike Sheridan and Green Lives that will perform their fundamentally organic songs filled with compassion and sunshine. Read more about the music here.
Price: 100 DKK + fee. Buy your ticket here.
If you have a 2-dayticket for SPOT you can buy this ticket at half price: 50 DKK + fee.
(There is a limited amount of tickets, and they are sold on a first come, first served basis)