Funny foreign TV-features from SPOT – and English praise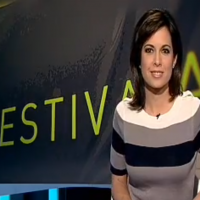 During SPOT Festival several foreign media and tv-stations were amongst the international delegates – here are some of the fine results from their visit in Aarhus.
TV- reports made by the broard Spanish television station Televisión Española (TVE) and Luxembourg RTL attach attention after this years SPOT.
TVE checked out the SPOT vibe
In their review on SPOT TVE mentions the Danish artist MØ, the band Kúra and interviews Battlekat, who states that they hope to be touring in Spain next month.
Jonas Alaska from Norway drops a comment and a song as well, and the reportage ends with a couple of words by Alphabeat and The Raveonettes.
Watch the first tv-report from TVE  here.
TVE also did an interview with Meneo (GT/ES) Find it at 23 min. 20 sec. in this video. 
Luxembourg documents The Luna Boots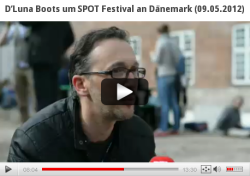 If you speak German, Luxembourg and French you can watch the report about The Luna Boots from Luxembourg who played with Danish Esther Maria Saturday at SPOT. This was part of InterSPOT-programme.
The Luna Boots shows great linguistic versatility in their songs, as they sing both in Danish, French and Luxembourg as you can hear in the report.
RTLs report includes both comments from the Director of SPOT Gunnar K. Madsen and The Raveonettes.
Watch the RTL Télé Lëtzebuerg's report by Sarah Cattani & Sven Becker here.  
Spanish recording from Venuelab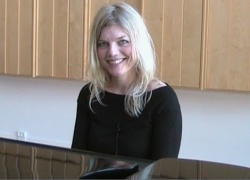 Anna Brønsted from Our Broken Garden also attented this years SPOT as participant in the project Venuelab.
The nationwide Spanish newspaper El Mundo recorded this nice video - the first of several recordings they did at SPOT. You can find them all here as they are produced.
Take a look at this video on LCMDF also made by Pablo Gil from El Mundo.
Watch a live-performance by Sóley here. 
Furthermore, not only video recordings is creating post-SPOT attention. Dom Gourlay from English Drowned in Sound states that: "Perhaps more importantly, the current Danish music scene – and Scandinavia in general to be fair – seems to be bursting at the seams with a glut of undiscovered talent. With such an array of fine musical delights to savour, DiS found itself spoilt for choice…"
Read the entire article here.